JC Penney profit falls, forecast light
NEW YORK (Reuters) - J.C. Penney Co Inc posted a quarterly profit on Friday that beat Wall Street expectations as strong inventory controls offset weaker consumer spending, pushing its shares 6 percent higher.
The mid-tier department store operator said net income fell to $117 million, or 52 cents per share, for its fiscal second quarter, ended August 2, from $182 million, or 81 cents per share, a year earlier.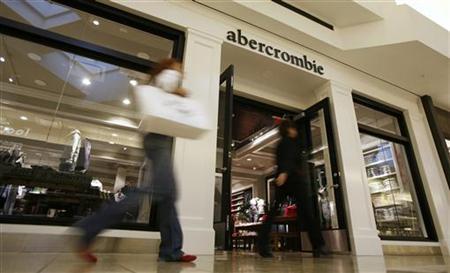 Analysts on average had forecast earnings per share of 51 cents, according to Reuters Estimates.
"We know our customers are struggling. We recognize the need to ensure we help them meet their needs for their families while we continue to invest in the development of our people and protect the interest of our investors," Penney Chief Executive Myron Ullman said on a call with analysts.
The Plano, Texas-based company also said it expects third-quarter earnings of 70 cents to 75 cents per share, below the 76 cents per share average forecast issued by analysts.
But analysts said Penney is roughly in line with expected trends as sales and profits at department stores dip. Their middle-class shoppers have tightened discretionary spending in favor of necessities, squeezed by rising fuel and food prices, declining home values and a credit crunch.
JPMorgan retail analyst Charles Grom wrote in a note to clients that Penney's second-quarter results were "respectable" and said its forecast was "neither conservative nor aggressive."
Penney has tried to protect margins through tighter inventory controls, and said comparable store inventory levels at the end of the second quarter were lower than a year ago.
For the quarter, total sales fell 2.5 percent, while same-store sales dropped 4.3 percent. Sales of women's apparel and shoes were stronger than other items on a relative basis, while sales of home goods and jewelry were the weakest.
Penney forecast a decrease in total sales for the third quarter in the low-single digit percentages, with same-store sales falling in the mid-single digit percentages.
Penney shares were up 6.1 percent, or $2.27, at $39.10 on the New York Stock Exchange. (Reporting by Sarah Coffey and Michele Gershberg; Editing by Steve Orlofsky and Derek Caney)
© Thomson Reuters 2021 All rights reserved.