Hot Topic shares tumble as April same-store sales miss estimates
By Nivedita Bhattacharjee
BANGALORE, May 6 (Reuters) - Teen-clothing retailer Hot Topic Inc (HOTT.O) posted April same-store sale results that missed estimates, even though monthly sales rose, as sales at its Torrid stores and women's segments weighed down on performance.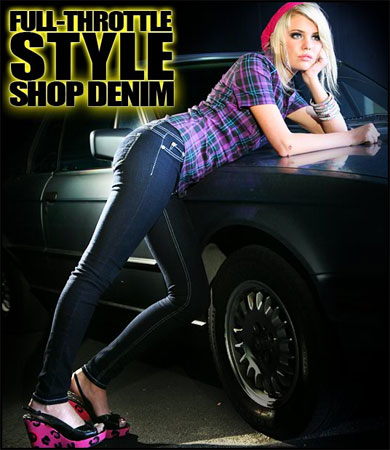 Hot Topic "Full-Throttle Style"
Shares of the company went down as much as 15 percent to $10.53 in after-hours trade.
Same-store sales, or sales at stores open for at least a year, were up 3.1 percent, compared with analyst estimates of 7 percent.
Sales of merchandise related to the popular teen vampire movie "Twilight" saw lesser prominence at stores as expected, the company said in a pre-recorded sales call.
Hot Topic, which also sells music, had topped same-store estimates for March comfortably, with sales of Twilight DVDs being responsible for roughly half of the comparable sales rise.
For April, the company said same-store sales were up 15 percent for accessories, but down 10 percent for women's segment.
The company, which is a favourite with teenagers for its popular Goth and rock 'n' roll-inspired apparel and accessories, saw April comparable sales rise 5 percent at its namesake stores, but those at Torrid stores fell 2.8 percent.
The mall and Internet-based retailer posted monthly sales of $47.3 million, a rise of nearly 6 percent.
However, analyst Brian Sozzi of Wall Street Strategies Inc (wstreet.com) said the retailer lost momentum in the latter stages of the month and is heading into a traditionally slower period for its business.
He also said that the company did not give any colour on outlook for the coming quarter makes it likely to post first-quarter results in line with estimates.
First-quarter revenue rose 10 percent to $175.1 million, beating market estimates.
(Editing by Anil D'Silva)
© Thomson Reuters 2023 All rights reserved.