US retailers' April performance surprises
By Martinne Geller
NEW YORK (Reuters) - Several U.S. retailers reported better-than-expected monthly sales figures for a second straight month in April, offering fresh evidence that consumers' willingness to spend is warming up with the spring weather.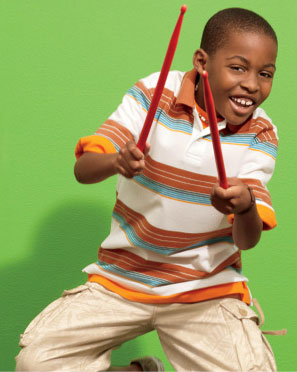 Children's Place Spring 2009
Of the 11 retailers that already reported April sales at stores open at least a year, 60 percent topped Wall Street estimates.
Standouts include teen apparel retailer The Buckle Inc (BKE.N), which said April same-store sales rose 18.2 percent, soaring past analysts' average estimate of 10.6 percent growth, according to Thomson Reuters data.
Children's Place Retail Stores Inc (PLCE.O) also surprised, with a 5 percent increase in monthly same-store sales, when analysts were expecting sales to be flat. The children's apparel retailer said it expects to report a profit of 70 cents to 75 cents per share, excluding items, for the just-ended first quarter, much better than analysts' average estimate of 41 cents per share, according to Reuters Estimates.
Wet Seal Inc (WTSLA.O) reported a 2.2 percent decline in April sales, but that topped analysts' estimate for a 7 percent drop. In addition to lower inventory levels, the apparel retailer cited the shift of Easter into April this year, from March last year, for its strong results.
It also said it expects to report first-quarter earnings of about 4 cents per share, the midpoint of its earlier forecast of 2 cents to 6 cents.
Because of the Easter shift, most analysts consider the months of March and April together.
Zumiez Inc (ZUMZ.O) reported a 13.8 percent decline in April sales, which was slightly better than the 14.1 percent decline analysts expected. The company, which sells snowboarding gear, now expects to report a narrower loss for the just-ended first quarter. It expects to post a loss of 8 cents to 9 cents per share, versus a prior forecast for a loss of 13 cents to 17 cents per share.
NOT ALL ROSY
Despite those signs of life, there were still some notable disappointments as consumers continue to focus on value.
Costco Wholesale Corp (COST.O) reported an 8 percent decline in same-store sales, worse than the 6.8 percent decline that was expected.
Much of the consumer spending that took place in April was "totally replacement driven," according to a new survey by America's Research Group, which added that there is "no discretionary spending going on in America."
Whereas the Easter shift helped sales for many teen apparel chains as coinciding spring breaks boosted store traffic, it was negative for Costco, which closed its doors for the holiday and therefore had one less selling day.
Hot Topic Inc (HOTT.O) posted a 3.1 percent increase in same-store sales that was less than half as big as the increase analysts expected, and its shares fell 15 percent on Wednesday in afterhours trade.
FBR Capital analyst Adrienne Tennant called Hot Topic's results "a speed bump on the road to recovery" and removed the teen apparel chain from her list of top stock picks.
(Reporting by Martinne Geller, editing by Dave Zimmerman)
© Thomson Reuters 2023 All rights reserved.