Retailers seek to rein in recovery optimism
By Mark Potter and Sarah Morris
BARCELONA (Reuters) - Retailers sought to dampen hopes of a quick recovery from recession at an industry summit this week, warning a legacy of over-expansion, changing consumer habits and online competition could curb growth for years.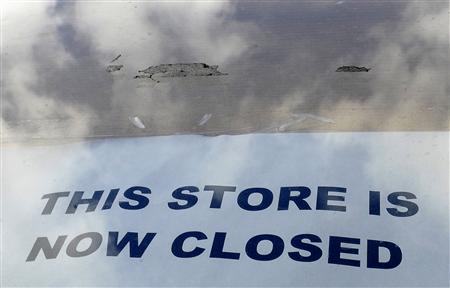 The good news was that the worst of a brutal downturn in consumer spending appears to be over and companies able to differentiate themselves from competitors and offer value for money -- not just the lowest prices -- are still thriving.
"One fact remains the same: Strong brands that resonate with the consumer can still grow regardless of today's economic climate," Gilbert Harrison, chairman of retail-focused investment bank Financo, told the World Retail Congress.
He pointed to the success of Apple Inc -- voted the conference's retailer of the year -- with its iPhone.
A straw poll of some of the 800-plus delegates at the start of the three-day gathering found a majority thought the economic downturn was the worst in living memory.
However, big cuts in interest rates and multi-billion dollar stimulus packages from governments around the world have lifted consumer confidence from its lows and retail stocks have rallied strongly in anticipation of a recovery.
"There is now a pervasive, persistent and pronounced improvement in the leading economic indicators in the U.S. and also in China, so I'm reasonably confident that the U.S. economy will bottom out in the next few months and the Chinese economy likewise," said Ajay Kapur, chief global and Asia strategist at Mirae Asset, the world's top equity investor in emerging markets.
Many retailers were notably more cautious, though, particularly those selling discretionary items.
"I don't think it's going to get worse, but this is going to be a lengthy process," Bob Willet, the head of U.S. electricals retailer Best Buy's international arm, told Reuters, saying battered banks were still reluctant to lend to consumers.
Baby goods retailer Mothercare also warned that any short-term recovery might be snuffed out as governments seek to restore their finances and if inflationary pressures re-emerge.
"There's a real risk that inflation will recover over the next year, two years, and governments then have to take action to look after that and then we get a second leg of the recession later on," said Mothercare Chairman Ian Peacock.
Vittorio Radice, head of Italian department store chain La Rinascente was among the most pessimistic.
"In my opinion, the rate of growth, the rate of opportunity (for retailers), putting us back to where we were in 2007, won't happen up until 2012," he told Reuters.
OVERSUPPLY AND ONLINE
Executives also warned that the industry which emerges from the recession will be very different from the one which entered it.
One problem is that a shift toward more cautious spending in the United States and parts of Europe could prove lasting as it will take time to pay down personal debts.
"Some of the fundamental core beliefs people had about their financial security have been shaken," said Ron Marshall, head of U.S. bookseller Borders.
"It may be many, many years before we regain the spending levels we enjoyed just last year.
Phil Wrigley, chairman of fashion chain New Look, warned that retailers would also suffer the hangover from a binge in property development during the boom years.
While retail sales in the United Kingdom rose around 3.5 percent over the past ten years, selling space increased by 9 percent, he said, adding the pattern was similar elsewhere.
"There's good news for the consumer because they're truly in charge more than they've ever been," Wrigley said. "They've got more choice than they've ever had before and that's put significant pressure (on retailers)."
This oversupply is being compounded by rapid growth in online retailing.
But the Internet is also an opportunity for those able to tap into its potential, said John Donahoe, chief executive of Internet market place eBay. He believes that e-commerce will grow to 15-20 percent of the total retail market over the coming years, from around 5 percent now.
Combining successful Internet products with a must-have gadget creates a potent force, Donahoe said, heralding the addition of eBay's Internet phone call arm Skype to Apple's iPhone.
"Within 24 hours it was the largest application on the iPhone in 40 countries," he said. "Three weeks later, it's downloaded on 10 percent of the iPhones.
(Editing by Sharon Lindores)
© Thomson Reuters 2023 All rights reserved.