Parker and Quaid flip their images
By Christopher Michaud
NEW YORK (Reuters) - For Sarah Jessica Parker and Dennis Quaid, the decision to work on the film "Smart People," which opens on Friday, might seem like a risky choice given the jarring contrast between their roles as a lonely doctor and cranky professor and their public images.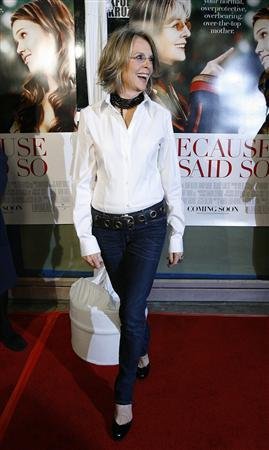 But Parker and Quaid said they think their decisions were, in fact, smart choices.
A lot of actors fear that if they take parts challenging audience perceptions, some fans may not accept it. That kind of image gap seemed to work against John Travolta in his role last year as an overweight mom in "Hairspray" and Kevin Costner as a serial killer in "Mr. Brooks."
Parker's part as an emotionally detached and unkempt doctor in "Smart People" might seem at odds with her trademark role as a fashion-minded New Yorker seeking love in her hit TV comedy "Sex and the City."
Likewise, Quaid has played tough athletes, cops and outspoken family men in films ranging from "The Rookie" to "The Big Easy" and "The Parent Trap," so his fans might wonder what he's doing as an overweight, taciturn college professor.
But the actors told Reuters in a joint interview that their roles in "Smart People" challenge them creatively and keep their work sharp.
"I tend not to find characters that I understand and relate to, because otherwise I would feel like 'Oh well, that would be comfortable,' Parker said.
For Quaid, the strategy has worked well in the past. His turn as a married and closeted gay man in 2003's "Far From Heaven" earned him a Golden Globe nomination for best actor and marked a critical rebound in his acting career.
"That's the only (career choice) that's been by design for me," Quaid said, "to try to do as many different types of things as possible."
LOOKING SMART?
In "Smart People," Quaid portrays Lawrence Wetherhold, a college professor who berates students whose names he often cannot remember. Since his wife's death, he seems to shuffle through life oblivious to the world around him.
But when he meets Dr. Janet Hartigan (Parker), a quiet, work-focused emergency room doctor -- also a forgotten former student -- a spark of emotion is rekindled and they embark on a fractious relationship that has many ups and downs.
The movie premiered at this year's Sundance Film Festival and has already earned early Oscar buzz mainly for its real-world look at human frailty and relationships.
The characters' emotional lives are unrealized, and it shows in their appearance. The normally fit and trim Quaid appears overweight and rumpled with slumped shoulders, a shaggy beard and a walk that borders on a waddle.
"This guy is certainly more sedentary than myself, he's not an extrovert and I guess I would consider myself to be that," Quaid said. "But that's exactly the kind of place as an actor that I want to go. I want to jump, and make that leap."
Parker sports stringy hair and wears virtually no makeup, a marked departure from her image as a fashion and style maven. She has been the face of prominent cosmetics lines and recently was a guest star on fashion design program "Project Runway."
The actress admitted that even after more than two decades in show business, she is increasingly "really scared that can I walk the walk and talk the talk," and to play this far-from-glamorous character in full makeup is "kind of cheating for vanity because you're scared."
But her character's plain look was true to the story of "complicated, thinking people who live, one might say, ordinary lives," she said. "Those people rarely get their stories told in cinema. And I've never played a part like that before."
(Editing by Bob Tourtellotte and Todd Eastham)
© Thomson Reuters 2023 All rights reserved.