Mall REITS fail to reach key agreements
NEW YORK (Reuters) - Two shopping center operators failed to reach key agreements, one with a lender and one with a potential partner, reflecting an increasingly tough environment for real estate investment trusts as they try to shore up their balance sheets in the face of the credit crisis.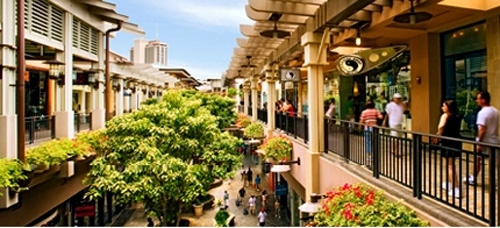 www.GGP.com
General Growth Properties
Inc GGP.N, the No. 2 U.S. mall operator, said on Monday it had not yet reached agreement with its lender syndicate to extend the maturity date on $900 million of loans, sending its shares down about 11 percent.
The company has hired law firm Sidley Austin as bankruptcy counsel, saying that if lenders fail to grant an extension, it may be forced to file for bankruptcy protection.
Also on Monday, Developers Diversified Realty DDR.N, the No. 1 U.S. mall owner and manager, said a deal to sell 13 assets would not close in December as it had previously hoped, sending shares down approximately 15 percent.
"We are disappointed to not close on the large joint venture as we had expected," said David Oakes, the company's executive vice president of finance and chief investment officer, in a statement. Discussions with the investor are continuing, according to the statement.
General Growth is also continuing discussions with lenders regarding the $900 million of loans, originally due November 28, on two very profitable Las Vegas malls -- Fashion Show and Shoppes at the Palazzo.
Last week, all of the lenders had agreed to extend the deadline longer term except for Citibank, which held out while trying to work out other loans it has with General Growth.
PAYING DEBT, SELLING ASSETS
On Friday, General Growth's shares soared on the news that the credit-strained company had paid off one looming debt and refinanced mortgages maturing next year.
That gain came after the Chicago-based real estate investment trust said it had retired a $58 million bond issued by the Rouse Company, purchased in 2004, which came due on Thursday, and had refinanced $814 million in mortgages.
The company, which owns and operates more than 200 malls, is saddled with debt from its 2004 acquisition of high-end mall owner Rouse, as well as mounds of mortgage debt it needs to refinance.
General Growth has put those two Las Vegas malls, plus a third, up for sale as it tries to dig out of debt that totals about $22 billion over the next four years.
So far this year, Developers Diversified has sold shopping center assets for about $103 million and has about $55 million more of asset sales under contract and scheduled to close in December 2008 and January 2009. It also has said it will forgo its fourth-quarter dividend payment.
It also sold about 4.6 million of its common shares for about $25.6 million and repurchased, at a discount, about $48 million of its senior notes, according to the statement.
The company said it expects to maintain compliance with all loan covenants and the liquidity to meet all near term liabilities. It said it is also actively pursuing additional asset sales and additional financing alternatives with "numerous potential sources."
General Growth's shares were down about 11 percent at $1.60 and Developers' Diversified's were down about 15 percent at $4.84 during midday trading on the New York Stock Exchange.
(Reporting by Helen Chernenko, Iliamna Jonas, Chelsea Emery)
© Thomson Reuters 2023 All rights reserved.