Focus on the global sport market in 2008
For the fourth consecutive year the NPD Group, a market research firm, published its study on the global sport market. The results showed that across the world sales of equipment, clothing and sports shoes stayed relatively stable in 2008 at €219 billion, a decrease of 4% year on year.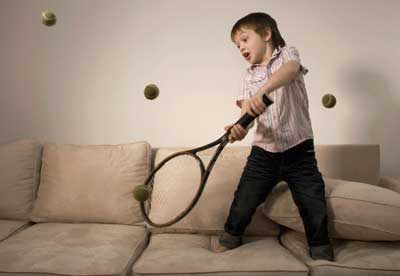 Photo : Corbis
In 2008, the Americas saw a decrease of 1% in sales, with the biggest regional decline in the USA of 2%. Similarly, Europe as a whole also saw a drop of 1% in total sales.
These decreases were stabilized in part by good results in Asia, where sales of sporting goods increased by 4%, and in the Middle East and Africa which saw a growth of 7%.
In fact, in emerging countries, "the increase in wealth" probably contributed to this growth. Renaud Vaschalde, analyst of the global sports industry for NPD Group, stated: "the growth in China, for example, boomed by 15% in 2008 and for the second consecutive year. This is owing to a combination of things, such as a growing middle class with larger incomes and the fact that the country hosted the 2008 Olympic Games."
On the other hand, the majority of developed countries posted negative results. "It is evident that in Japan, the USA and in western Europe, the sports market saw a relative counter-performance compared to the global economy and to the GDP per capita," explained Renaud Vaschalde.
In retail, sales of clothes and shoes rose. Positive results were also seen in niche markets such as running, walking or hiking, swimming, cycling, fitness and football. "These sports are accessible to everyone and fun. Add to that that they help you to feel good and you get positive results," observed Mr Vaschalde.
Furthermore, sales of winter sports good increased as did those for golf and basketball, whereas tennis saw only lukewarm results. Fishing and hunting registered a drop in sales, though whether this is a result of the recession or a response to decreased fish stock and animal scarcity has not been established.
By Jonathan Fulwell (Source: Sarah Ahssen)
Copyright © 2022 FashionNetwork.com All rights reserved.